Enroll in Our

FREE

Brain Power Wellness Sample Course!
Sign up today to experience our Free Brain Power Wellness sample course, and begin your wellness journey!
What's included In the Sample Course?
After completing our Brain Power sample course, check out our other
Brain Power Wellness options!
Length of Content?
25 minutes of Brain Power knowledge from our trained wellness coaches.
Classroom
Management Tips
The Brain Power Wellness coaches will take you through 1 classroom management tip.
How many exercises are there?
The BPW team will take you through 3 of our favorite
Brain Power exercises!
Self-Care Video
You will also experience 2 self-care videos, created by your BPW certified coaches!
Is there additional guidance?
Yes! During the sample course you will be provided with Instructional Text from the Brain Power Classroom Book!
Share With a Friend!
Have a friend that wants to share in our wellness journey? Let them join in the BPW fun and receive an additional incentive!
Learn More About Brain Power Wellness!
Brain Power Wellness (BPW) is a holistic wellness company based in NYC. Since 2007 BPW has led in-person and live online classes, workshops and retreats for more than 500,000 students, 25,000 teachers and 15,000 parents in 500 schools worldwide. We have supported instructors from the US, Canada, Nicaragua, Denmark, UK, France, Netherlands,
South Korea and New Zealand. We offer training courses to our wonderful teachers, mental health coordinators, wellness coaches, and anyone who has a passion to enhance their overall well being, while being a light of healthier living in their community. BPW supports the overall mental and physical health of all our learners. We provide Social Emotional Learning, Classroom Management, Brain Breaks, and so many more fun activities to help promote widespread healthy living. Our coaches are professionals in physical, mental, and emotional wellness techniques. These include, meditation, brain games, holistic wellness routines, & classroom management training. Enroll in one of our courses to uncover the full scope of our work!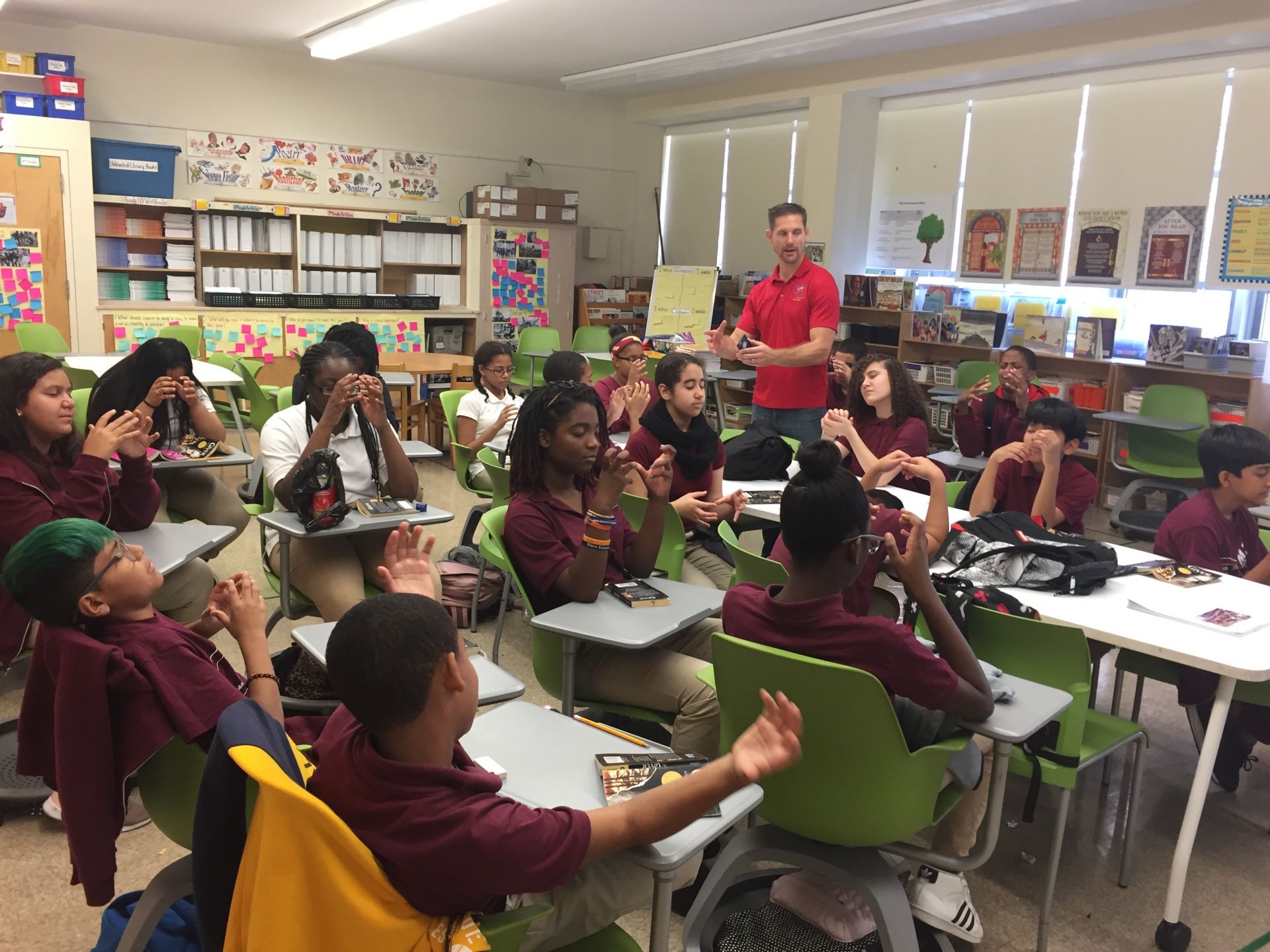 The Brain Power program is helping my teachers & students to manage their stress, increase concentration, and develop the internal efficacy to create peaceful ways to interact with others.
Reva Gluck Schneider -
Principal, PS 144Q
"BPW has a direct impact on the way I teach by allowing me to focus my students with mindfulness activities & energize them with all the physical and team building activities.
Angelica P.S 20
"I would recommend the BPW Online Teacher Course to any educator or community builder. I have learned many new techniques and classroom management strategies that I implement in my class."
Natalie Gluschke - Stichting Wereldmuziekschool Haarlem
Dave Beal
Dave Beal is the Executive Program Director and Head National Trainer for Brain Power Wellness (BPW), and author of "The Brain Power Classroom." After several successful years of teaching Brain Education (BE) as a classroom teacher in Brooklyn and Freeport, NY, Dave has spent the last fourteen years training thousands of administrators, teachers, parents and students to utilize their fullest brain potential through BE. Dave's vision is to help every school in the US become a "Brain Power School" which promotes health, happiness, peace and optimal achievement for each member of the school community. Brain Power Wellness has worked with 500 schools, trained 25,000 teachers and 500,000 students in mindfulness and neuroplasticity techniques. Previous NYC Department of Education (DOE) Chancellor Carmen Fariña recently endorsed BPW for their success in promoting social-emotional wellness, and BPW is working with the NYC DOE to bring Brain Education to all 1800 schools in NYC over the next three years.
Create a Focused, Positive, and Engaged Mindset!
The Brain Power Classroom Book
10 Essentials for Focus, Mindfulness, and Emotional Wellness. In this sample course, you will enjoy instructional text from our
Executive Director Dave Beal's book,
The Brain Power Classroom.

Brain Power Wellness Online Course Testimonials
"This course has had a positive impact both personally and on those around me. I cannot wait to continue learning to expand this to the greater community at my school."
Augusta Lacayo, High School teacher Nicaragua
"This course helped open my eyes to how BPW is addressing the biggest challenges in our schools related to SEL, and incorporating Culturally Responsive strategies. I have gained important insight regarding trauma, and will use what I have learned to heal myself, & community."
Karen Fox,
Zuehlke Littletown
"I believe the information and tools from Equity and Brain Power Wellness by D. Beal, Equity and the Culturally Responsive Teaching from Zaretta Hammond's video, and Brain Power Wellness's approach can be used to bring global awareness of unity. It is time that the heart and mind work together."
Sondra Campbell,
Las Vegas NV